Album kedua The Aristocrats: Culture Clash telah beredar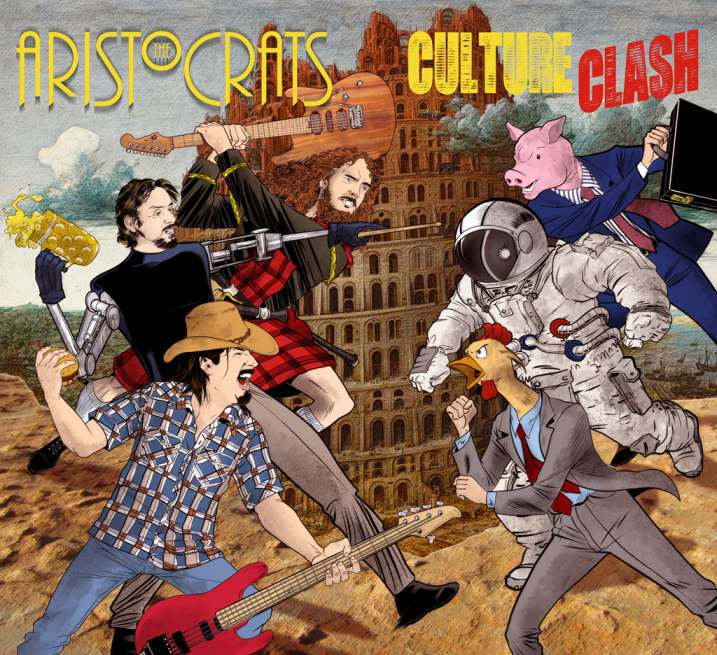 By Teuku Mahlil | Drummer | Mahasiswa postgraduate Toyohashi University of  Technology – Japan | 
Trio monster teknik The Aristocrats mengeluarkan album kedua mereka yang berjudul Culture Clash tanggal 16 Juli 2013 yang lalu. Grup yang terdiri dari musisi keren Guthrie Govan (gitar), Bryan Beller (bass) dan Marco Minnemann ini segera mengadakan tur Amerika untuk mempromosikan album baru, seperti yang ditulis di website resmi mereka the-aristocrats-band.com.
Seperti album sebelumnya The Aristocrats (2011), album kedua ini masih berbau progresif rock dan jazz fusion, bahkan menurut Govan album ini lebih berani, lebih aneh dan lebih nyentrik dibandingkan album pertama dikarenakan adanya peningkatan chemistry diantara semua personil setelah terus-menerus bersama-sama tur dan latihan dalam dua tahun terakhir. (source: notreble.com).
Awal mulanya grup ini dibentuk adalah pada Januari 2011 ketika tiga musisi ini bermain bersama di The Anaheim Bass Bash untuk acara the NAMM Show (pameran dagang produk-produk musik terbesar di dunia yang diadakan oleh NAMM/Asosiasi pedagang musik nasional Amerika). Ternyata sebuah kecocokan didapatkan sehingga ketiganya sepakat untuk membentuk sebuah band yang diberi nama The Aristocrats. Album pertama  yang berjudul sama dengan nama band diluncurkan pada tahun itu juga, diikuti album live yang berjudul Boing, We'll Do It Live! di tahun 2012.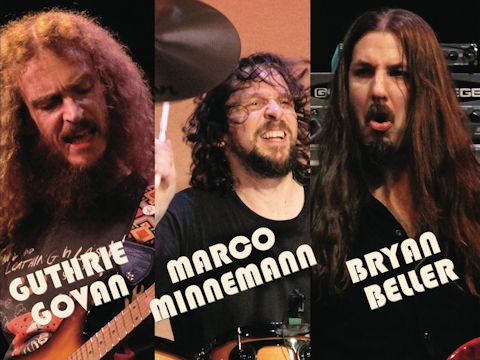 Guthrie Govan adalah gitaris shredder asal Inggris yang pernah bermain untuk band rock legendaris Asia. Teknik permainan gitarnya diakui oleh banyak gitaris dunia lainnya. Govan pernah terpilih sebagai "Guitarist of The Year" versi majalah Guitarist di tahun 1993. Kesibukannya selain mengisi banyak tur klinik dan seminar di seluruh dunia dan rekaman, adalah menjadi dosen tetap di  Brighton Institute of Modern Music, Inggris.
Bryan Beller adalah bassist Amerika yang dikenal karena permainannya bersama Dethklok (band melodic death metal), Mike Keneally, Steve Vai, James LaBrie, Dweezil Zappa dan lain-lain. Sarjana lulusan Berklee College of Music tahun 1992 ini dikenal sebagai salah satu penulis musik yang baik dan pernah menjadi editor untuk majalah Bass Player Magazine. Album solonya View (2003) dan  Thanks in Advance (2008) merupakan sebuah wisata musik dari Jazz, Pop, Ballad ke Thrash Metal.
Drummer asal Jerman Marco Minnemann adalah drummer klinik yang sangat sibuk dan…. murah senyum! Kehebatannya dalam bermain drum ditandai dengan hadirnya belasan solo album, 3 DVD lessons dan 3 buku drum yang dipuji oleh banyak kritikus musik. Mengisi rekaman musisi dunia dari jazz hingga technical death metal, Minneman memang dikenal sebagai extreme drummer yang power, speed dan tekniknya sangat extravaganza. Tercatat dia pernah bermain bersama Paul Gilbert, Eddie Jobson, Steven Wilson, Trey Gunn, Kreator, Necrophagist, Adrian Belew, Nena, Udo Lindenberg, Mike Keneally, Andy Partridge, FFW, Gianna Nannini, The Buddy Rich Big Band, Joe Satriani dan lain-lain.
Berikut track listing album Culture Clash
1. Dance Of The Aristocrats
2. Culture Clash
3. Louisville Stomp
4. Ohhhh Noooo
5. Gaping Head Wound
6. Desert Tornado
7. Cocktail Umbrellas
8. Living The Dream
9. And Finally
Simak video preview untuk lagu Culture Clash (youtube):