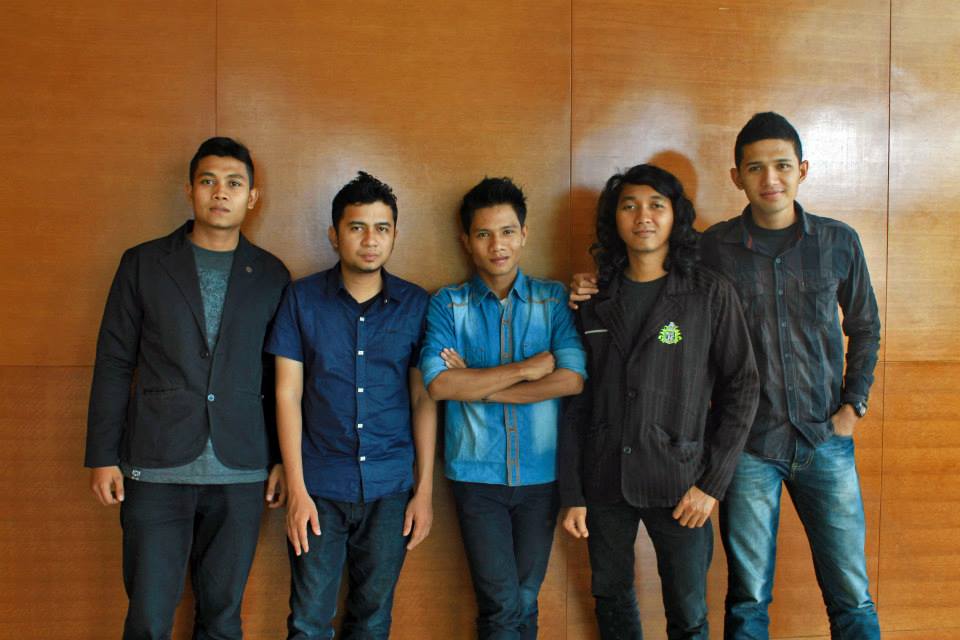 It doesn't take so long for Amoba to be a well known and established band in Banda Aceh music scene.  Formed in February 2012,  Amoba has been enjoying to be one of the most demand band playing in various shows, concerts and private parties in Banda Aceh. The band was named after a single-celled organism, Amoeba.
Amoba plays pop-alternative genre and consists of Iyal (vocal), Ayi (guitars), Sayed (drums), Donny (guitars) and Riza (bass), and managed by Jamal Phonna, a young promising Acehnese filmmaker. The band's single Jeritan Bumi appears in  "Sinar Sukma di Serambi Mekkah", a documentary film which was a participant in Metro TV Eagle Awards 2012. Considering the Amoba's great talents and creativeness, the Awards' producer asking them to record the Eagle Awards 2012's theme song, Indonesia Tangguh.
Some awards were achieved in 2013. Starting as winner at I Love Aceh Jingle Competition for @iloveaceh Community, followed by fan favorite winner at I Love Yuasa Jingle Competition 2013, and third winner at Top Coffee Jingle Re-arrangement 2013 (Banda Aceh Region). Another achievement is named as one of Aceh Earth Hour Ambassador in March 2013.
Manager Jamal Phonna to acehmusician.org reveals the band's serious planning for upcoming debut album.
"We expect to release the debut in the end of the year. I believe we have great materials, enough for a full-length album. The guys have been working hard in band's home studio."
Amoba's tune Bersama Harapan is listed in Darah Untuk Aceh Community charity album, a benefit that is initiated by Gabungan Musisi Aceh.
AMOBA's Current Line-up
Syahrial –  Lead Vocal
Riza Andrian – Bass
Sayed Oesman Alaydruz – Drums
Ayie – Guitars
Doni Rosa Yandi – Guitars
Social Media
Facebook fanpage – AmobaBand
Twitter – @AmobaBanda
Revernation – AmobaBand
Youtube – BioAmoba