Sejarah Musik Jazz: Jazz Fusion (Periode 1960 – 1970)
Musik jazz telah melewati sejarah yang cukup panjang. Berawal dari New Orleans, jazz telah menjelma menjadi sebuah industri musik yang mapan dan memiliki penggemar yang fanatik.
Berikut ini adalah berbagai style dalam jazz yang kami hadirkan untuk anda dari majalah jazz horizon-line.com dengan seizin founder-nya Mr. Yollis Michdon Netti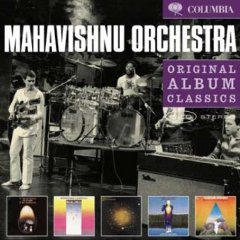 Jazz Fusion adalah genre musik yang menggabungkan jazz dengan elemen dari berbagai genre musik terutama funk, rock, R&B, ska, electronic dan world music. Namun, tak jarang elemen pop, klasik dan lagu-lagu rakyat ikut mempengaruhi. Bahkan, sesekali unsur musik metal, reggae, country, hip hop juga dicampur dengan jazz. Sehingga album Fusion Jazz, meski dibuat oleh satu musisi, bisa saja berisi beraneka ragam jenis musik.
Pada akhir era 1960-an, para musisi jazz mulai menggabungkan bentuk dan teknik improvisasi jazz dengan instrument musik elektrik rock dan ritme soulserta rhythm and blues. Dalam waktu yang sama, beberapa musisirock bahkan mulai memasukkan unsur jazz ke dalam musik mereka. Dekade 1970-an bisa dianggap masa keemasan fusion, namun gaya fusion tetap muncul hingga hari ini.
Awal 1970-an merupakan masa-masa Jazz Fusion tumbuh dan berkembang dengan pesat. Beberapa kelompok jazz, yang merupakan para pengusung Fusion bermunculan. Di antaranya Return to Forever, Weather Report, The Mahavisnu Orchestra, Chick Corea Electric Band, Tribal Tech, hingga Miles Davis. Semuanya memainkan musik fusion, gabungan antara jazz dan rock, dan populer pada pertengahan tahun 1970- an.
Musisi Jazz Fusion:
Stanley Clarke, Chick Corea, Miles Davis, Al di Meola, Herbie Hancock, Mahavishnu Orchestra, John McLaughlin, Jaco Pastorius, Return toForever, Weather Report, Tony Williams, Donald Byrd, Billy Cobham, Jack DeJohnette, Jan Hammer, Jean-Luc Ponty, John Scofield, Keith & JulieTippett, David Torn, Joe Zawinul, dsb.  
Album Jazz Fusion:
Birds of Fire (Mahavishnu Orchestra With John McLaughlin), Bitches Brew (Miles Davis), Head Hunters (Herbie Hancock), In a SilentWay (Miles Davis), Jaco Pastorius (Jaco Pastorius), Light as a Feather [Expanded] (Return to Forever), Light as a Feather (ChickCorea and Return to Forever), Mwandishi (Herbie Hancock), My Goal's Beyond (Mahavishnu John McLaughlin), School Days (StanleyClarke), dsb.
(Yollis/Ervan/berbagai sumber)
Source: horizon-line.com