Sugarstar releases Delirious music video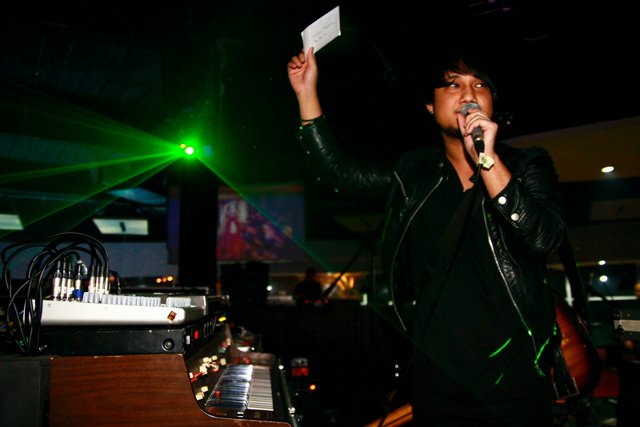 Sinjito Records youtube channel released Joseph Saryuf's Sugarstar's first music video after a long break to accompany its iTune single Delirious on March 6, 2017. The video, directed by Bayu D from Motioninja, massively incorporates distorted noise and glitch overlay effects which deliver a perfect ambiance to come with the delicious and sweet Delirious.
Sugarstar was founded by the genius Joseph Saryuf in early 2000's after returned from Germany for studying, and became one of the first shoegaze bands in Jakarta music scene. The band had recorded some materials for its never-coming-debut. Rumor said Sugarstar lost its recording master due to computer crash. Their unique sound experiments and materials gained them a cult following.
The band's future was uncertain when Joseph Saryuf forming a pop/alternative duo Santamonica with his future wife Anindita in 2003. To date, Santamonica has released an EP 189 in 2005, and a highly acclaimed full-length album Curiouser and Curiouser through Saryuf's own label Sinjito Records.
Anindita Saryuf is featured in the very single.
It is unknown whether Delirious is a new material or comes from Sugarstar's old records.
The video can be seen below:
***